MEET YOUR TRAINER
Facility: The Den
Peabody, MA
*Now servicing Southern NH – in home sessions available*
Hey everyone! My name is Bria and I have been surrounded by animals my entire life. I learned from a very young age that I was deeply connected to dogs and always knew I would be involved with them one way or another. One thing that has remained constant in my own personal life is my love for dogs and the bonds we create with them.
​I started my career as a dog walker with Happy Paws Boston owned by Kai Hsieh who helped pave the way for me and my calling for dogs and creating beneficial relationships with their owners. I am a relationship-based trainer who focuses on behavior and psychology first and obedience second. My style of training derives from those who have dedicated their lives to understanding the language of the dog. I have studied under Cesar Millan, Cheri Wulff Lucas, Steve Del Salvio, Heather Beck, Linn Boyke, Larry Krohn, Marc Goldberg, and the Monks of New Skete who have all helped push me in the right direction of pursuing my dream.
My team and I are here to help you and your pup build and maintain a happy and fulfilling relationship from the inside of your home to the outside world! Understanding the psychology of a dog will not only strengthen your connection with your pup, but will build love, trust, and respect necessary for a happy and stable relationship. We would love to help you and your dog strive for a healthy, beneficial relationship to keep both of you happy and fulfilled, for a lifetime.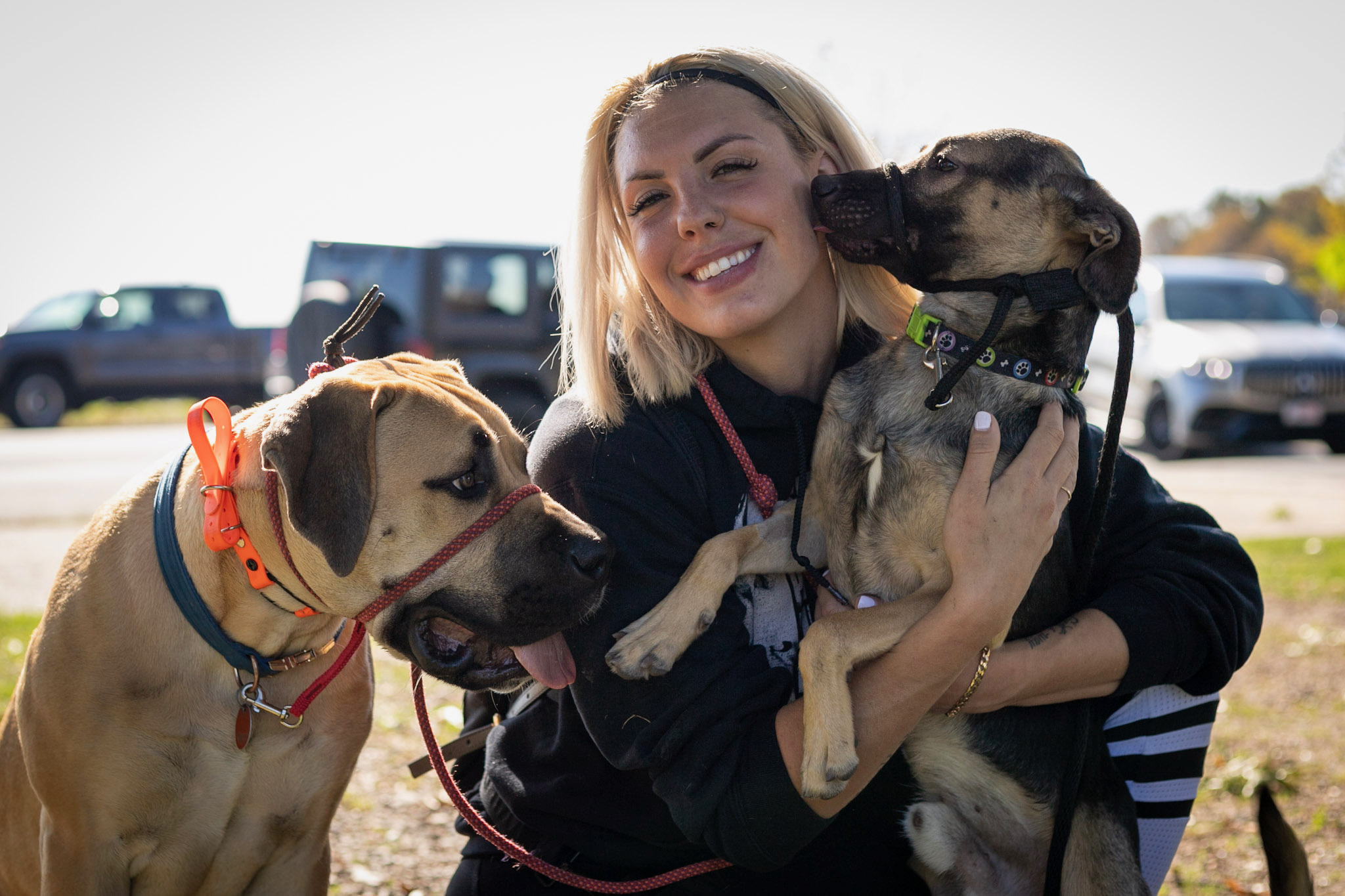 OUR SERVICES
Helping You Help Your Pet
Our services are designed to help you successfully interact with your dog on a daily basis, both inside and outside of the house, forever. Training is a lifelong commitment that goes far beyond the classroom. Practice and consistency are imperative to reach the happy, balanced, and fulfilled relationship both you and your dog strive for…and deserve!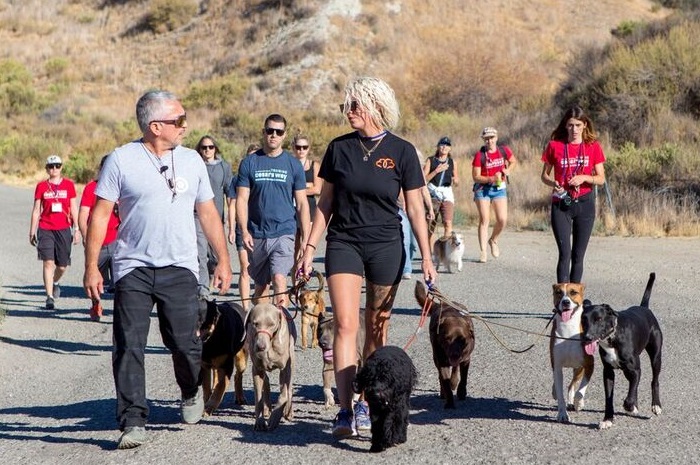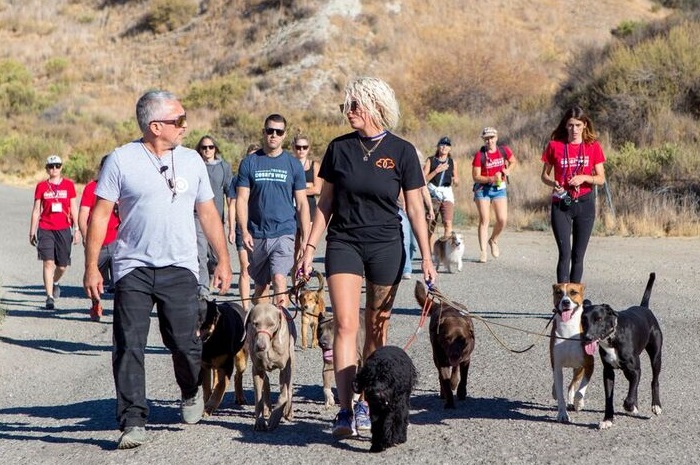 Once you join our pack, you will be invited to our free monthly pack walks to continue working on your handling skills, your dog's social skills, and your growing relationship with your pack member!
"Bria is the total package trainer!! She'll train dogs to behave as happy human followers while teaching humans how to become & stay their dogs leaders….with a smile."
"I trained with Bria…she is a calm, confident young lady and knows what she is doing… I would trust her totally with any of my dogs…"
"Bria does a great job with dogs and by starting with a place of mutual understanding and tapping into their psychology."
"I can't say enough about Bria!! She knows her stuff and I'm so thankful to her for working with my mini Goldendoodle! After one training session my pup Charlie stopped having accidents inside. She is so much calmer, better on the leash, and has really improved her impulse control. Bria really takes the time to get to know you, your dog, your routine, and what will work best to make your relationship with your dog stronger. I would recommend her to everyone!!!"
"Bria is an extremely talented dog trainer and I can't recommend her enough! My husband and I were absolutely thrilled with the one-hour session she held with us and our 8 month old rescue dog. We learned more of relevance from her in that one session than we did in the 6 group training sessions we initially took our puppy to. Bria's love of dogs is very evident, and she's also super personable and a pleasure to chat with. She is extremely knowledgeable and so genuinely wants to help! Our pup's behaviour has noticeably improved thanks to everything Bria taught her and us."
"Our family rescued an older dog, who was not used to being around kids. She would growl at the kids and us when they came to close if she had a bone or toy, or even just if they were not giving her enough space, she was not good with other dogs, would growl and try to nip at them. Bria came and worked with us and watched the dogs behaviors and gave us help with what to do when she does this, and when to reward her. Within a few days we already saw results with being consistent at home with her tips! She made it easy to understand and made us feel confident in knowing what to do! It's been a few weeks and I swear she has done a whole 180!"